About
The Anime Almanac is a collection of stories, editorials, and analytical essays told through the point of view of anime and manga collector Scott VonSchilling. Topics cover anime fandom, industry news, trends in the medium, and showcases of exceptional works of anime and manga.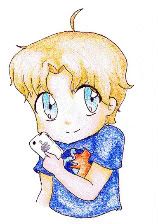 About the Author
I've had an interest in Japanese culture for as long as I can remember, but began seriously watching anime when Cartoon Network launched it's Adult Swim anime block in 2001. After picking up the first volume of the Love Hina manga at my local Borders and reading through the first few pages, I became hooked on the medium. I began collecting manga and anime from that point on, and my library had reached up to 600 volumes of manga and anime DVDs before I started selling some off to make room for more.
My other anime-related credits include founding the anime club for Northampton Community College in Bethlehem, PA, and running the club as president from 2004 to 2005. I later on transferred schools and became president of  the Japanese Cultural Association, Rutgers University's anime club, in New Jersey from 2006 to 2007.
I currently live in Harrison, NJ, and work as a Technical Consultant in New York City.
About MishyZ

I grew up watching and reading Doraemon in Chinese from the minute I could read to the minute I forgot how to read Chinese. Soon afterwards I discovered the work of art that is Sailor Moon. My real love of anime began in High School where my friends would have week-long anime viewing parties. We spent hours marathoning shows like Cowboy Bebop, Trigun, Code Geass, etc. A friend introduced me to Love Hina manga and I devoured it. After I finished one volume I couldn't wait for the next one.

I started going to conventions in 2009 and quickly became mesmerized by the cosplay community. Ever since my first convention I have been actively planning and working new cosplays for each convention I attend.
Blog History
I started the site in April 2005 as a review blog, but very quickly found a niche in writing in depth commentary on the medium and the fan community surrounding it. My sometime brutal criticisms have sparked debate among the online community, and these posts have occasionally been cited on websites such as Slashdot and Anime News Network.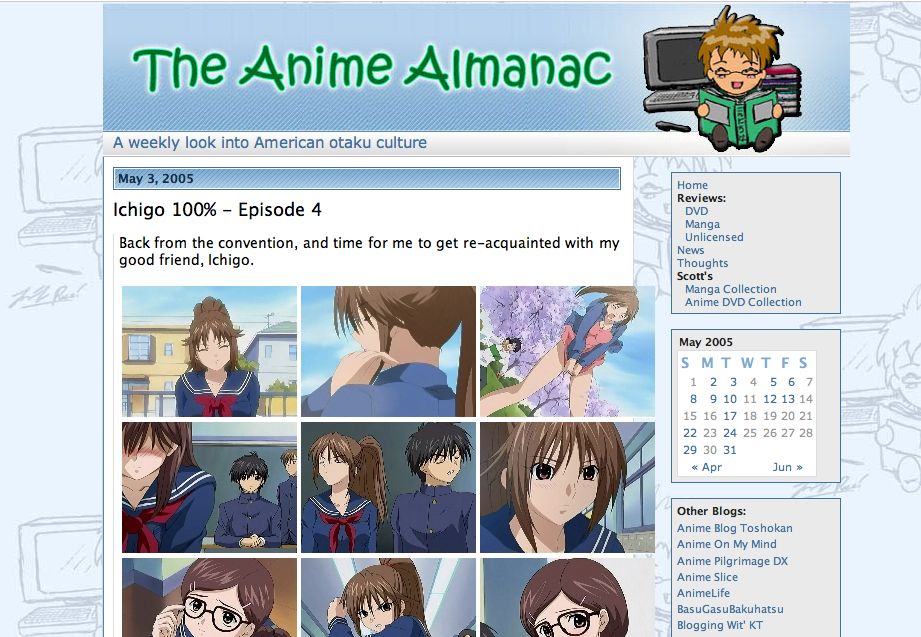 I relaunched the site at the start of 2008 under the new AnimeAlmanac.com domain.