Wednesday, July 5th, 2017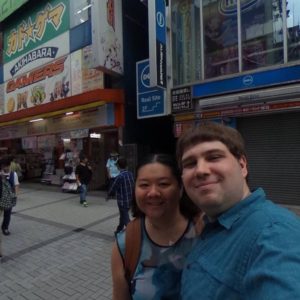 Hello, Everyone!
The Anime Almanac was doing very well for itself seven years ago. I had a great following on Twitter that kept growing and growing. I was also receiving boxes from FUNimation and manga publishers every week filled with the latest releases to review on the site. But the part that meant the most to me was attending anime conventions with press credentials. With those credentials, I was given the opportunity to sit down with artists, actors, musicians, and industry folks and tell their stories to my audience. I had a blast doing it.
But we were also deep into the recession at that time, and while I had laughed it off in the first couple of years, could see in 2010 that things were not going so well with my day job. The fear and pressure of losing my job weighed heavily on me, and it prevented me from writing. Convention reports and reviews kept piling on my "To Do" list, but never getting done. I had entire interviews with guests recorded on my iPhone that never saw one word written about them.
And then it came crashing down at the start of 2011. I was laid off from my job and forced to look for something new. I was afraid of the blog becoming an issue with potential employers, so I had taken it down completely. I had to email my PR contacts in the industry to ask them to please stop sending the review copies.
The Anime Almanac was closed.
So what has happened since then?
(more…)