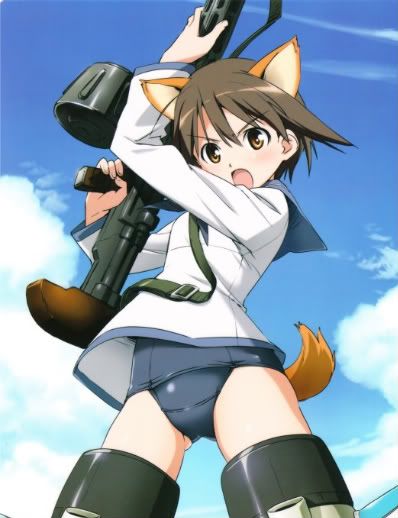 Dude.
They are cute girls who walk around with no pants on.
… and oh yeah, they have animal ears and fluffy tails when they go flying. Some of them are even cat girls!
Do I really need to say any more about it?
* * *
The Good: Everything.
The Bad: Nothing.
Final Verdict: Strike Witches is the best show ever made.
Review copy provided by FUNimation Entertainment.
UPDATE: Read my real review here.