Tuesday, October 5th, 2010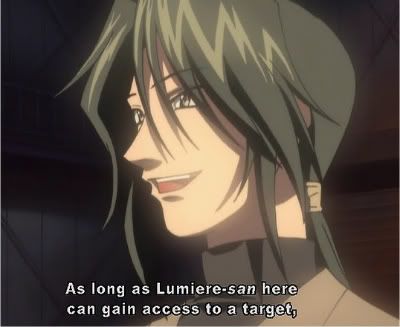 The Twitterverse was buzzing today over the news that MX Media, the team behind a lot of the translations that appear on the Crunchyroll simulcasts, was going to stop including Japanese honorifics from their English translations. The announcement caused rage with some fans, and a number even threatened to quit Crunchyroll because of it.
Was this announcement really all that Earth shattering?  Just how important is it to include honorifics in subtitles?
While we simply use "Mr." or "Mrs." in English as a sign of respect in very particular situations, the Japanese utilize honorifics almost every time a name is uttered. The suffix you use to address another person often depends on your familiarness with the individual and / or their relation to you in the "pecking order" of society.
Ever since Mr. Miyagi called his pupil Daniel-san in that 1984 Rocky Jr. film, mainstream America has had just a small understanding of the Japanese honorific, if only for the novelty of it all. But anime fans have had much more exposure to the concept through their viewing. After many examples of what characters are called -san, -chan, -kun, or -sensei, they often pick up a very good understanding what situation calls for what suffix.
So after the American fans have learned this fundamental concept of a completely foreign language, they feel more educated and more cultured in the ways of the Japanese. And by MX Media now saying that they're not going to bother explicitly writing it in their translations, the fans feel like they're missing out on the authentic experience of watching anime.
But when it comes down to it, how important are the damn honorifics to anime anyway?
Well, I actually consider it to be very important.