February 2nd, 2010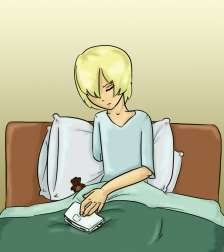 Kotaku writes a very lengthy and very fascinating article on how an event on the message board 4chan in 2006 gave birth to a very unusual amateur video game called Kawata Shojo, or "Disabled Girls." The game is a Japanese-style visual novel about, you guessed it,  psychically disabled girls.
This article really surprised me because I haven't stepped foot on 4chan in years. But I was active on the boards in 2006 and I vividly remember the night Damaged Goods began. I found myself fascinated with the poster's highly detailed narrative. I didn't believe a word of it, but still, I was hooked on the story. I couldn't help but to think at the time that this was going to be the American version of Densha Otoko.
Well, it didn't become the American version of Densha Otoko, and I thought the saga ended shortly thereafter. But apparently it still lives on after all these years in this video game, so be sure to check out the full story over at Kotaku.