Teen girls with manga, dealers room, Tentacle Grape, Vertical, and Yatta, Yatta, Yatterman!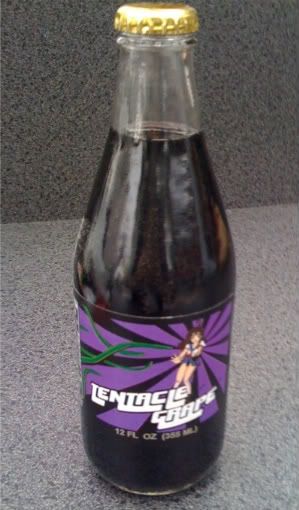 Yes, my readers, on the first day of Comic Con, I was graped. I didn't want it at first. I kept on begging, "No! Please don't! Stop!" But I eventually gave in and opened myself to the purple monster. Before I knew it, his tangy liquid filled my body.
… and I kinda liked it. I even went back for seconds.
Not a lot of industry stuff going on today. They're saving that all for tomorrow. Check out Anime Almanac the Live on Saturday for all the crazy going on as it happens.
On site today: