March 2nd, 2010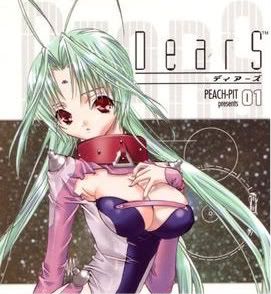 DearS is a comic in which an alien race of big breasted women (and some pretty boys as well) crash into Earth. Along with highly exposing space costumes, the women wear dog collars around there neck. The collar is symbolic of the fact that their only purpose in their alien life is to find a "master" of the opposite sex and faithful serve under them as a "slave."
Strawberry 100% is a grade school soap opera where a girl accidentally flashes her strawberry patterned panties at teenage boy when she trips over him. She runs away completely embarrassed,  so the boy never gets her name or a good look at her face. But he becomes completely enthralled with the bizarre episode, so he goes on a quest to find the girl with the strawberry panties.
Chu-Bra is the story of a 7th grade girl who is obsessed with women's lingerie and forms an "Underwear Appreciation Club" with a group of her classmates. Because of this premise, the comic is constantly showcasing its female characters in their underwear, and often in very sexual position as well.
And finally, Kodomo no Jikan is the story of an elementary grade school girl who shamelessly flaunts her sexuality to her male teacher in order to tease him and get him in trouble. Because of it's portrayal of a little girl in such a way, it has arguably become the most controversial manga title in the past decade, and was even banned in America by Seven Seas publishing.
What do all of these comics have in common?
They were all done by female manga artists.
That's right, the most offensive, perverted, fanservice-laden, otaku-pandering, female-degrading manga of the past few years have been penned by female manga artists themselves.
How about that, ladies?